COMPRESSED AIR PIPEWORK
We have been helping customers over many years to develop and install their compressed air pipework systems. We are installing pipework for customers on a daily basis across the South East of England, Midlands and East Anglia and beyond.
Our aim is always to provide our customers with the most appropriate and best pipework solution for their particular circumstances. We will normally meet the customer on site and discuss their requirements, understand what they want and any existing system they may have. We will then propose the most appropriate routing, pipework system and how we will integrate it into their current system.
Normally we work with one of 3 different types of compressed air pipework, although we do use other systems if required.
TESEO smooth bore, square aluminium system
TRANSAIR smooth bore round aluminium system
Traditional GALVANISED steel pipework.
All three systems offer benefits depending on the exact customer application and existing legacy system.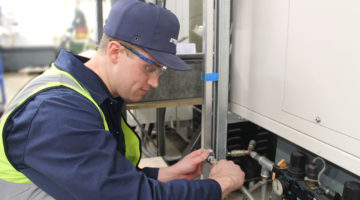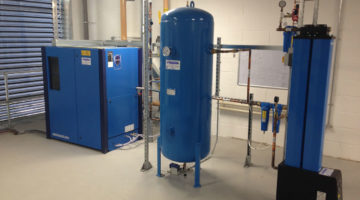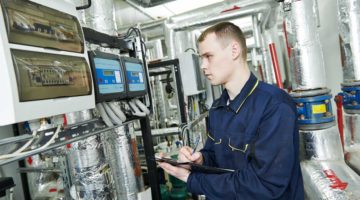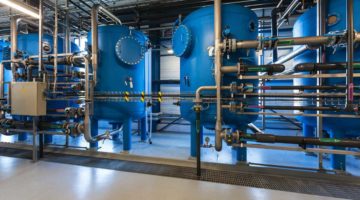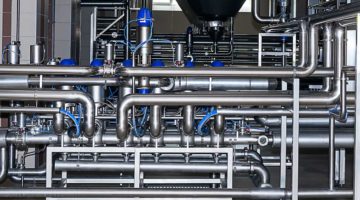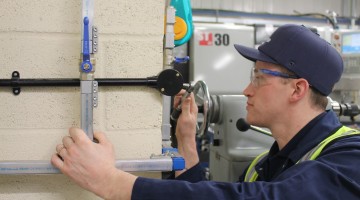 Teseo
Teseo is a square profile, smooth bore aluminum system. Extruded aluminium has significant advantages over traditional galvanised steel pipework.
Light weight – making it easier to install requiring less sturdy fixings
Reduced pressure drops – the smooth bore makes pressure drop through the pipe significantly lower than traditional pipework
Easily modified – Pipework systems tend to grow and change over time. Teseo is easy and quick to modify requiring less downtime. In fact it is possible to add drops to a live circuit in certain circumstances
High pressure – suitable for up to 25 bar
Teseo is available in a number of different sizes to allow for different flow rates and demand patterns. Joints are made and sealed with connectors all of which have double O rings for security. The connectors are held together with clamps Teseo is a unique product on the market.
Transair
Transair is a round smooth bore aluminium system. Available in blue or silver finish. Joints are made of high strength plastic and simply require a push fit to seal. Available in a number of different sizes to manage different flow rates and demand patterns. Transair offers many of the same benefits as Teseo above but there are a number of very similar products on the market which aren't necessarily compatible.
Galvanised Steel
The original compressed air pipework and still a legacy system in many companies around the region. Works well when installed and maintained correctly but tends to leak after a few years when the joints begin to corrode.