Compressed Air Filters
Having high quality air filters is essential in any compressed air system. The filters remove particulates, oil and water from the compressed air protecting downsteam machinery and preventing contamination of manufactured product. It is important that good quality filters are used, poor quality filters as well as not filtering the air properly can lead to large pressure drops, wasting a large amount of the energy put into the compressor.
For more information on Air Filters, what they do and how to use them watch our air filters video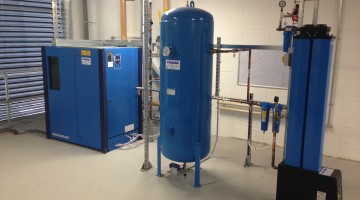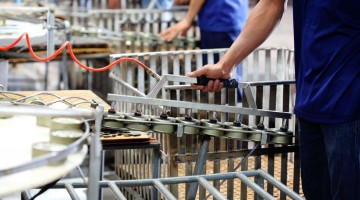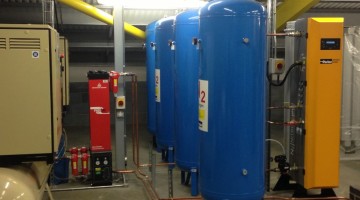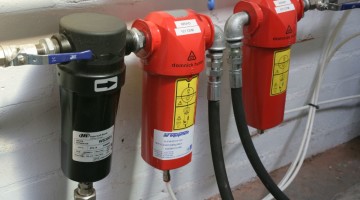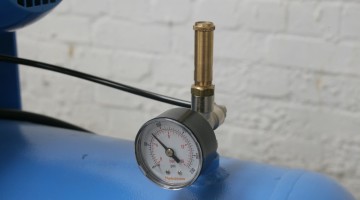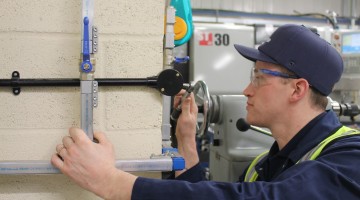 Compressed air filters are an essential part of any efficient compressed air system
We recommend fitting 2 filters in any typical compressed air system. These are usually installed around the dryer. Typical high efficiency filters remove particulates down to 0.01 microns from the air, without significant pressure drop. It is important to have the filters on a by-pass so you can service them without effecting air supply.
For more information on Air Filters, what they do and how to use them watch our air filters video