CompAir L Series range of air compressors
The CompAir L series range of lubricated screw air compressors include the latest technology, highest efficiency and proven reliability. Well known in the industry for quality and reliability, CompAir continuously develops the L-Series range of air compressors achieving cutting edge performance and efficiency. The newly launched L30 – L45 range include the new 'E' variant which feature a larger air end delivering highest efficiency levels. The regulated speed models save energy by matching output to plant air demand. All fixed speed models are available with integrated dryer option.
L Series – Features and benefits
The largest cost component of an air compressor, over its life, is the cost of the energy to run it. Every 1% efficiency saving upfront will save thousands of pounds in energy costs over the compressor lifetime. Large surface after-cooler for optimum cooling and lower discharge temperatures High efficiency electric motors meeting IE4 standards Thermostatically controlled motor fan – high efficiency, low noise, fans reduce energy consumption when not required as well as reducing ambient noise Highest quality connections – solid hoses and pipe connections with viton victaulic couplings increase reliability and are easy to maintain Regulated speed compressors save significant amounts of energy by regulating their speed to match air system demand. Savings of upto 35% are possible using regulated speed technology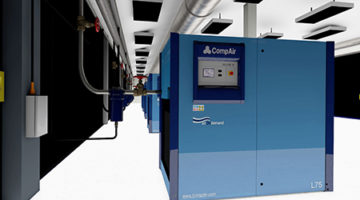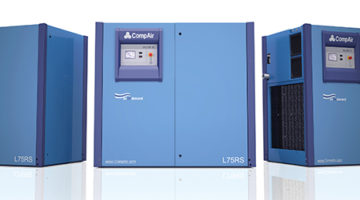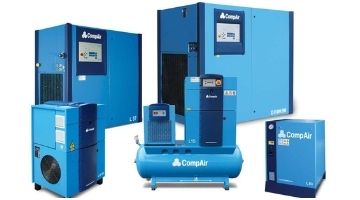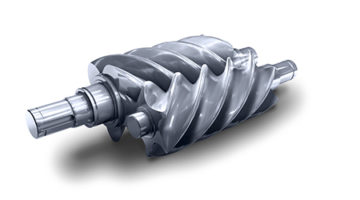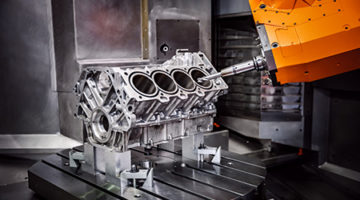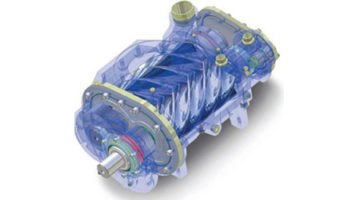 CompAir L series range of air compressors – Engineering Excellence
Air Compressors are more than just a financial investment, they are a key component in ensuring that manufacturers, processors and operators receive consistent, high quality low cost compressed air. The screw compression element is the heart of the compressor and therefore CompAir keeps the design and manufacture of this critical component in house, using the latest CNC rotor grinding machinery coupled with online laser technology. The resulting reliability and performance ensures that operating costs will remain low throughout the compressors life. The investment that CompAir makes into it's air end design and manufacture results in high efficiency, high quality, reliable air compressors. But this is only part of the effort that goes into making the L Series range of air compressors some of the most efficient on the market today. As is commonly said 'the devil is in the detail' so the detail is where CompAir excels.
L Series Controllers
Fitted as standard to all larger size CompAir L Series air compressors the Delcos XL electronic controller gives market leading control and protection to your air compressor. The Delcos XL controller has a high resolution touch screen display is extremely user friendly and self explanatory. All functions are clearly structured in five main menus and are intuitively visual. Delcos XL control system ensures reliable operation and protects your investment by continuously monitoring the operational parameters, which is essential to reducing your running costs.  
Features and functions
Homepage overview of compressor status Real time clock – allows pre-setting of compressor start / stop timing Integrated cooling and dryer control Fault history logging Remote control via programmable inputs Auto restart after power failure Optional base load sequencing SD card – for storing run characteristics Graphical visual display of system analysis (system pressure, onload running, weekly volume flow