Compressed Air Pipework
We supply and install a number of different pipework systems for customers. The system we use is dependent on a number of factors including the customers existing pipework, complexity and length of runs required as well as cost and required durability. We regularly fit traditional galvanised steel, copper and stainless steel systems. However, our preferred system is one of the latest extruded aluminium systems, TESEO. For new installations we usually recommend TESEO for price, ease of fitment and durability.
To find out a bit more about TESEO and the other types of compressed air pipework take a look at our short video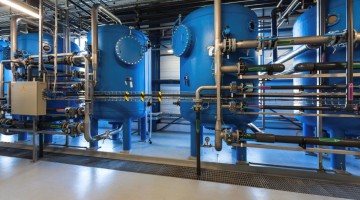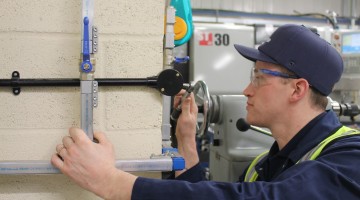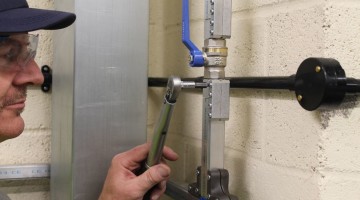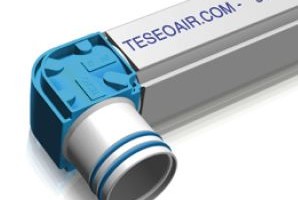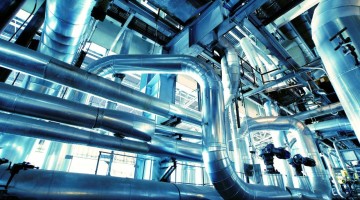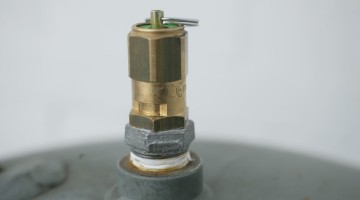 TESEO EXTRUDED ALUMINIUM COMPRESSED AIR PIPEWORK
Teseo manufacture high quality, high efficiency aluminium pipework. Teseo is a high efficiency smooth bore extruded pipework system. It is leak free, lightweight and quick to install. Teseo is also easy to disassemble and modify as your requirements change. Teseo can even (in some cases) be modified whilst in use!
Teseo high efficiency pipework is available with a 10 year warranty against leakage when installed by an authorised fitter. Teseo pipework is available in a range of sizes and is suitable for compressed air, specialist gases and vacuum.
The Teseo system is ideal for many applications and since it has structural integrity and rigidity it can be used to create structural parts of machinery and equipment as well as supply compressed air to the equipment.